September 28 is National Good Neighbor Day. I'm lucky to have some awesome neighbors who have lived on this street for as long or longer than the 20+ years I've lived here. Good neighbors make life better in so many ways: they are people you can count on in emergencies; they keep an eye on your property; they notice if something has changed around your house or in your life. It makes sense to be and have good neighbors.
The pandemic of 2020 has changed the way we socialize, so you may need to get creative to be a good neighbor while we're all social distancing.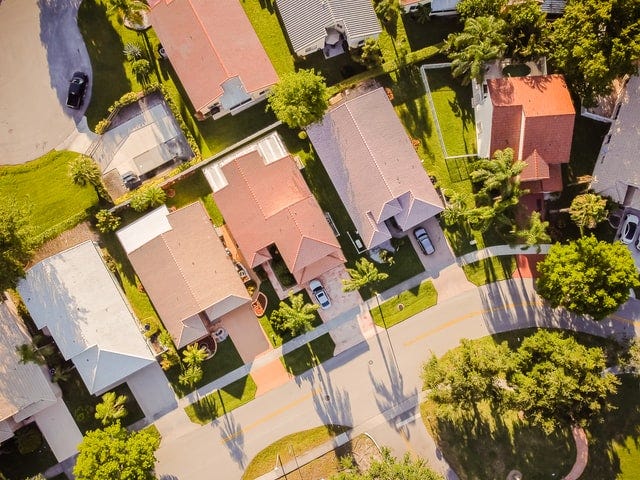 And so, I present: 25 Simple Ways to Be a Good Neighbor During a Pandemic.
Always greet your neighbors. Regardless of how busy you are, a friendly acknowledgement of a neighbor's presence is important. A simple smile and wave let your neighbors know you recognize them and respect them. (You did do this pre-pandemic, right?)

Make eye contact when a neighbor is within a few feet (but, of course, not within 6 feet). It only takes seconds, but it speaks volumes. Don't look like the shifty-and-potentially-a-serial-killer neighbor. Just make the eye contact and wave.

If your neighbor is close enough to hear you, comment on something you've noticed about their home or life. Good examples: "Looks like you've been fishing" or "Your garden is looking great this year." (Bad example: "What made you pick that paint color?")

Notice changes in your neighbor's appearance. "I like your new sweatpants" or "You look nice today" always brings a lift. Avoid calling attention to her out-of-control pandemic hair.

Take a genuine interest. Leave a note or a card on your neighbor's doorstep. You can simply say, "Hi, I've been wondering how you're doing while we're all staying home." Everyone loves to get a card or note. Include your name and which house or apartment you live in so you neighbor knows who left the note!

Be kind. Everyone is a bit stressed these days. Be gentle with yourself and your neighbors and always be kind.

Show courtesy. Be mindful of how your actions impact your neighbors: your music, where you put your trashcan, where you park your car, where your dog potties (Seriously, clean that @!#% up).

Say, "thank you." When your neighbor does something for you, no matter how small, remember to let him know that you're grateful. Maybe he pulled your trashcan from the curb back up to your house. Next time you smile and wave, also say thank you.

Find time for a virtual chat. Find an app you and your neighbors can use to hold a virtual gabfest. House Party, Marco Polo, FaceTime, or Zoom are all options.

Get to know your neighbors. Social distancing may be the best time to get to know your neighbors! Neighborhood online groups provide an opportunity to meet without any pressure. You can continue to hang out in your quarantine pajamas and get to know your neighbors. (Note: Pajamas are generally not appropriate for non-pandemic F2F gatherings.)

Be open to becoming friends with your neighbors. Once the world returns to some type of normal, be open to expanding the socially distant relationships you've built. Online interactions may have clearly revealed who would make a good friend (and who would absolutely not).

Offer to help neighbors who may be struggling to get groceries or other supplies. Do you have elderly or homebound neighbors? Offer to pick up items they need if they can't get out.

Invite a neighbor for an outdoor, socially distanced coffee hour or happy hour. Grab your lawn chairs, bring the beverage of your choice, and hang out in a safe manner.

Keep it simple. You don't have to do anything fancy or expensive. Simply greet your neighbors and be open to showing that you care about them.

Pitch in. Once you have plugged into an online neighborhood group, be willing to help others out when the need arises.

Be yourself. Be open, honest, and authentic with your neighbors. As your neighbors get to know you, they will understand you and respect you if you have presented your true self to them.

Be dependable and know your boundaries. Keep your promises but set firm boundaries with your neighbors. There's and old saying: "Good fences make good neighbors." Build some virtual fences that ensure you can be a good neighbor yet keep the relationship at the level you want.

Communicate effectively. Good communication is key for maintaining friendly relationships with your neighbors. Remember #6 and #7: Be kind and courteous, but also be clear in your communications with your neighbors

Have a sense of humor. This pandemic nightmare has too many of us acting irritable. Be a good neighbor and have a sense of humor – even if (especially if!) your neighbor is cranky.

Show vigilance when it comes to the neighborhood. Keeping an eye out for suspicious activity shows that you care about your neighbors. Be alert and don't let the porch pirates steal your neighbor's packages! She spent 3 hours finding the perfect quarantine house dress.

Share information. If you hear important information about your community, share it with your neighbors while you're outside enjoying some home-brewed coffee together.

Share the food. You can share baked goods or entire meals. Cook something to leave on the porch or drop off some take-out. If you're practicing numbers 1 through 22 you know what your neighbors like, right?

Notice if a neighbor isn't all that interested in being friends. Some neighbors prefer to say "Hi" and that's it. If you're observant, you'll pick up on the type of relationship your neighbors prefer to have with you.

Avoid being "pushy." Few people enjoy a neighbor who's overly demanding or insistent about spending time together.

Recognize different priorities. Some neighbors may be home all day and enjoy chatting online. Other neighbors may be working at home all day, monitoring their children's virtual schooling, and, basically, trying not to go pandemic-crazy. Being sensitive to your neighbor's life is an important aspect of being a good neighbor.
Are you ready to be a good neighbor? Give some of these ideas a try and let me know how they work.
Life is entirely too stressful right now, and we could all use a few more friendly faces in our lives.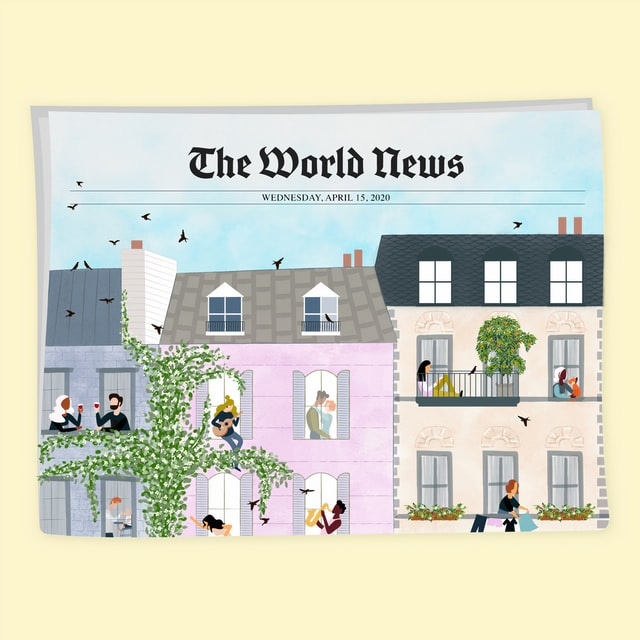 Images from the United Nations Global Call Out To Creatives - help stop the spread of COVID-19